Gargano is a little gem on the Adriatic Sea that is full of colour, nature, art, history and traditions. Its charm lies in its varying landscapes and range of environments, such as blue seas, immaculate beaches and enchanting caves that have been shaped over time. The sea and the natural settings have something to offer for everyone.
Itineraries and the surrounding area
The Village organizes interesting visits to the holy sites in San Giovanni Rotondo and Monte Sant'Angelo, with their churches dedicated to Saint Pio of Pietrelcina and Saint Michael. It is also possible to go on delightful trips to sea caves, the Tremiti Islands, Alberobello, the Castellana Caves and the Gargano National Park, where the natural beauty and colours will never cease to amaze you.
5 excellent reasons  for a holiday in a Camping Village Gargano...

  
It's an eco-friendly holiday, surrounded by nature with guaranteed relaxation
It's a chance to do lots of sports and activities in the open air
It's a perfect holiday for families with children and people of all ages
It's a low-cost holiday with a wide range of services to satisfy all needs
It's an opportunity to meet lots of people and make new friends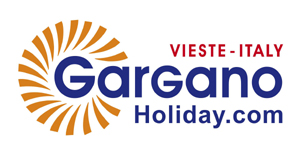 Go to Garganoholiday.com and you can download virtual postcards featuring the most beautiful pictures of Gargano, including the spectacular sea, the golden beaches, the Gargano National Park, the bays in the snow and many other sights in the history-packed coastal setting of Gargano. It's a perfect holiday for families with children and people of all ages.